CELEBRATION NAIKHANOM TOM DAY
ASSOCIATION INSTITUTE OF THAI MARTIAL ARTS
Wai-Kru Ceremony
Muay Boran & Krabi-Krabong Seminar
Naikhanom Tom Pro/Championship Belt
Date: 13th - 17th March 2009
Venue: City of Ayutthaya Stadium, Ayutthaya, Thailand
AITMA, ASSOCIATION INSTITUTE OF THAI MARTIAL ARTS
NATIONAL STADIUM, RAMA 1 ROAD, BANGKOK 10330. Tel: (668) 3425482
Email: gmaster_woody@hotmail.com; info@aitma.de
---
This will be an exciting event for all muay enthusiasts. It is set in the beautiful, historical city of Ayutthaya about 1 hours drive north of Bangkok.
It is to celebrate Nai Khanom Tom or Muay Thai day .
On 17 March 1774, Khanom Tom, who had been captured by the Burmese and taken hostage back to Burma, was ordered by the Burmese king to take part in a great festival he was staging. With the king looking on, Khanom Tom defeated ten Burmese fighters in succession. This is regarded as the first occasion on which Muay Thai skills were disseminated outside of Thailand. The Burmese king was so impressed with this that he granted Khanom Tom his freedom, also giving him a wife.
To this day March 17th is known as "Muay Thai day" and Khanom Tom regarded as the father of Muay Thai, his statue can be found in the city of Ayutthaya.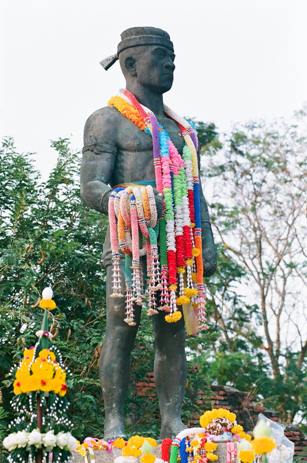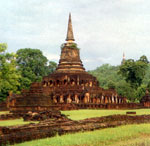 ---
5 Days in Ayutthaya - 13th to 17th March 2009
Muay boran seminar & krabi krabong competitions
15th to 16th March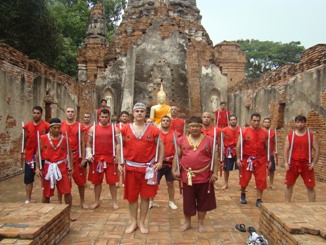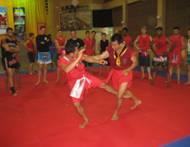 ---
Wai kru ceremony - 17th March
This is a must for all muaythai fighters and teachers to be complete by participating within this sacred ceremony, to show honour and respect to both past and present masters and welcome the newcomers.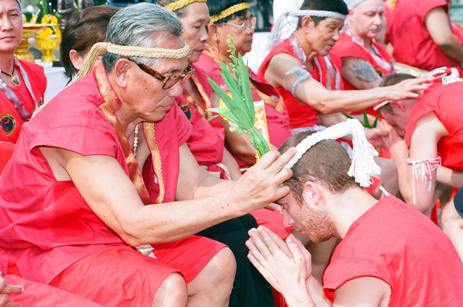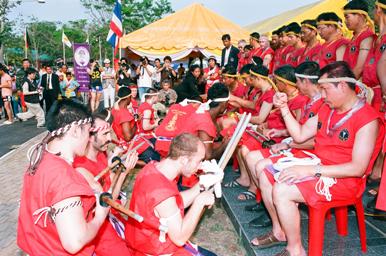 ---
Nai Khanomtom Championships Belt 17th March
The winners will be awarded with Nai Khanom Tom belts.
All participants will receive certificates.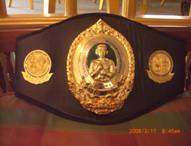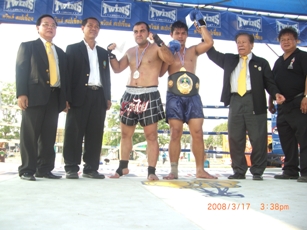 ---
Whilst in Ayutthaya you will be given the opportunity to visit many ancient, historical sites of the world.
Also a chance for elephant riding and maybe have a river cruise dinner.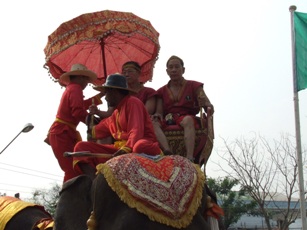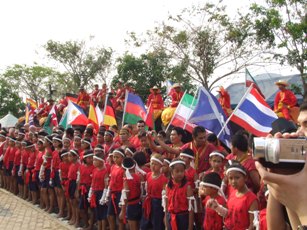 ---
For schedule and registration download: